New 2023 Radiator MINE WHITE
The Mine White project was born out of the need to offer a high-quality product at a competitive price. By revising the production process with modern techniques and technologies specifically tailored for this product, K8 Radiators has managed to provide a flat radiator at an extremely competitive price, with significant heat output and a modern, captivating design. It is available as a standard option in the highly sought-after matte white finish, allowing for modern and interesting combinations with other home furnishing components.
The thermal core of the Mine program is made of fully recyclable aluminum, the same as the other flat radiators in K8 Radiators' Design Collection. Mine is also available in Ambient versions, featuring superior finishes and two trays designed for humidifying and fragrancing the environment. Additionally, there is a Horizontal version, which is an interesting solution for utilizing available horizontal spaces and adding a touch of originality and modernity to our homes.
The range of available finishes for the Ambient and Horizontal versions is extensive, and these two versions can also be custom-made with specific measurements and finishes upon request.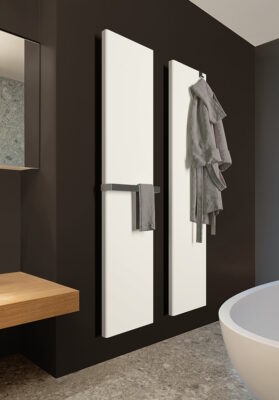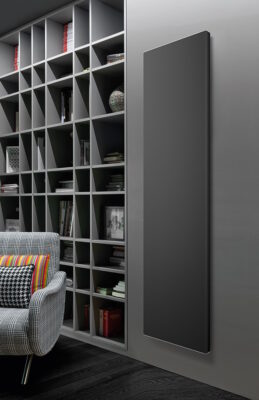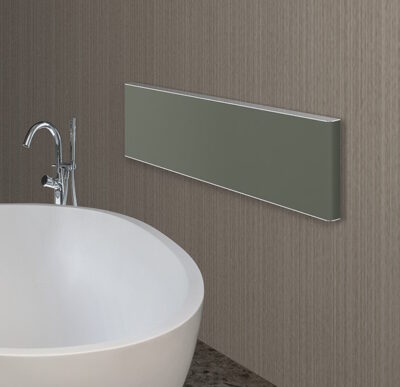 Salva